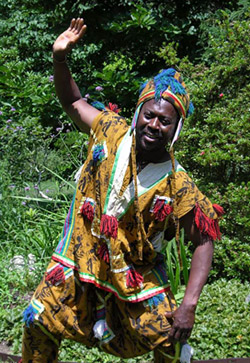 MOUSSA TRAORE
DJUN DJUN TECHNIQUE WORKSHOP

ABOUT OUR TEACHER: Moussa Traore, master drummer from Mali Africa, will teach a 4 week series of 1.5 hour Djun Djun classes at Luminosity Studio in West Concord. We will focus on incorporating Djembe and Djun Djuns together. Moussa says that in order to master the Djembe, students must first learn to play Djun Djun drums. Moussa will teach us some of the history of West African Djun Djuns.

Date: Stay tuned for new dates in 2018
Time: 7:00pm - 8:30pm
Cost: $80 for the 4 week series

You'll need a Djun Djun and your own pair of drum sticks for the workshop. Moussa has Djuns available for rent or purchase.

DRUMMERS~PLEASE REMEMBER TO BRING A PAIR OF YOUR OWN DRUMSTICKS and a bell if you have one!!!

Please email andrea@luminosityhealing.com to register NOW!!
You will be asked to mail your check made out to Moussa Traore to hold your place. Please let us know if you need to rent a drum. Directions will be emailed upon registration.